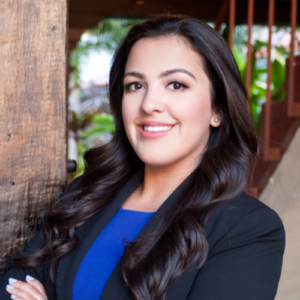 Loyola Law School, Los Angeles
Juris Doctor with a Criminal Law and Civil Litigation Practicum Concentration California State
University Fullerton
Bachelor of Arts in Political Science
Bachelor of Arts in Criminal Justice​
About Joyce I. Valenzuela, Esq.
Joyce I. Valenzuela is the founder of Joyce Valenzuela Law Offices. She is a solo practitioner who works with other fellow like minded attorneys to passionately strive for justice and fairness of our judicial system.
Ms. Valenzuela earned her Bachelor's Degree from California State University Fullerton, with a double major in Criminal Justice and Political Science. She then continued her education and successfully obtained her law degree with concentrations in Civil Litigation and Criminal Law from Loyola Law School, Los Angeles.
Throughout her legal career, Ms. Valenzuela has successfully represented clients in state and federal court. Her experience includes serving as a law clerk for the Orange County District Attorney's Office and Los Angeles County District Attorneys' Office as well as working in private practice in civil litigation and criminal law matters.
Ms. Valenzuela is licensed by the State Bar of California the U.S. District Court for the Central District of California and qualified to appear in any Immigration Court in the United States.